____________________ RETRO PANEL BRIDGE ____________________
A proven long span bridge solution for heavier loadings
Available for hire or sale, the Retro Panel Bridge (RPB) is a proven pre-engineered modular steel through-truss bridge system designed to be delivered to site in component form for rapid assembly and craning-in or launching into final position.

Based on the classic Heavy Girder Bridge designed to carry Military Load Class 100, the Retro Panel Bridge can be configured to build bridges with clear spans up to 76.2m in increments of the 3.81m truss panel length.

Ideal for temporary or permanent use, suitable for heavy vehicles

The Retro Panel Bridge can be used to build both temporary and permanent bridges..Standard roadway widths of 4.2m, 4.92m and 5.95m are available, with the overall width of the wider bridge measuring 8.1m. Deck units are made from aluminium with a chequer plate finish or steel with a factory applied anti-skid surfacing for heavy duty.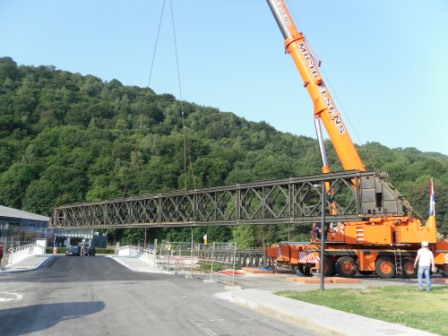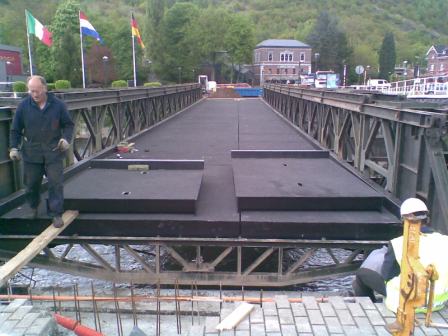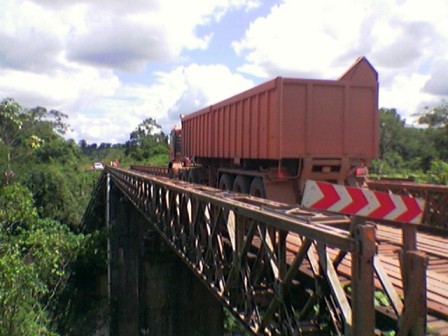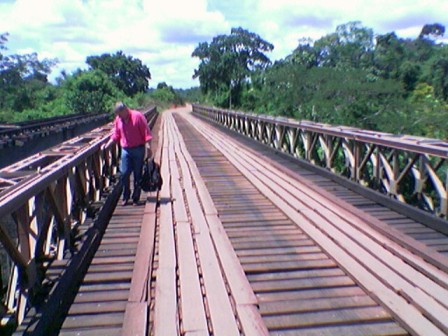 The maximum capacity expressed in terms of single Gross Vehicle Weight forms the basis for structural analysis and design calculations.
Retro Panel Bridges are ideal for use on public roads or construction site and other private roads used by public road going vehicles, abnormal loads, and off-road plant such as crawler cranes and heavy muck shifting equipment.
We offer the full service – design, supply, erection and dismantling
As with all of our bridge systems, we offer a full design, supply, erection and dismantling service, ensuring that Retro Panel Bridges are built to the latest quality, health, safety and environmental standards.
____________________ TECHNICAL DATA ____________________
Loading and Design
– Designed to carry loads of up to 100 tonnes Gross Vehicle Weight depending on span.
– Abnormal loads.
– Off-road construction traffic.


Spans, Widths and Depths
– Clear spans of up to 76.2m in increments of 3.81m.
– Full and half 3.81m or 12 ft length increments possible.
– Longer multiple span lengths possible.
– Standard roadway widths of 4.92m and 5.93m.
– 0.825m top of deck to underside of bearing depth.


Impact protection
– Robust edge of deck kerbs.
 
Deck Surfacing
– Modular deck panels.
– Aluminium decking with chequer plate finish.
– Steel decking with factory applied epoxy based anti- skid surfacing.


Other Attributes
– Available for hire or sale.
– Temporary or permanent bridges.
– Suitable for use on public roads and construction site accesses.
– Easy to transport to site, very quick and simple to build.
– Crane-in or launch.
– Simple, cost effective foundations.
– Robust kerbs and bespoke bearings.
– Can be combined with our modular intermediate support systems or client built piers for multi-span requirements.
– Robust, proven solution.


Bailey and ACROW panelbridges